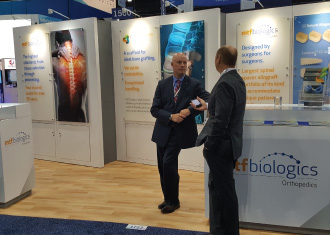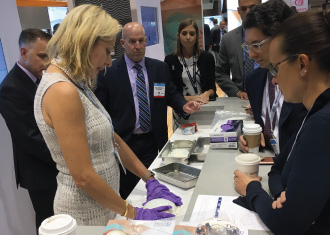 Tissue Experience Station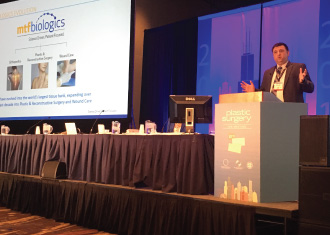 As the leader in the advancement of allograft­ solutions and the world's largest tissue bank, MTF Biologics is committed to investing in the science that saves and heals lives. We support this by participating in a range of meetings and events where we share our new innovative solutions with the industry, provide educational opportunities and create relationships with various key opinion leaders in the industries of:
Orthopedic Surgery
Plastic and Reconstructive Surgery
Wound Care
Above you can see the breadth of our offerings at these events; our exhibit booth which features our latest tissue forms and products; our tissue experience station where attendees can actually feel and handle the tissue; as well as our drive to have our offerings featured on main stage events and other speaking engagements.
Exception occured while executing the controller. Check error logs for details.